Bounce House & Water Slide Rentals Lakeland, FL
Bounce House Rentals Lakeland - Water Slides - Foam Parties - Photo Booth Party Rentals & More
Order-by-Date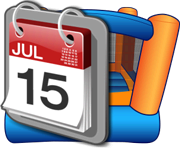 Foam Party Rentals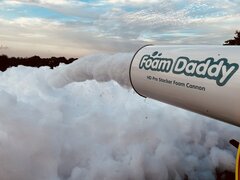 iPad Photo Booth Rentals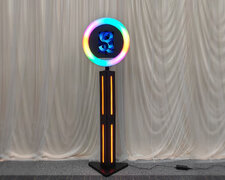 Bounce House Rentals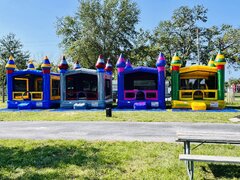 Bouncer With Slide Rentals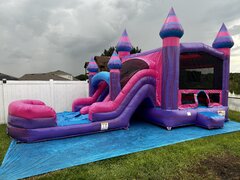 Water Slide Rentals
Obstacle Course Rentals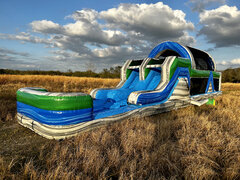 Themed Inflatable Rentals
Tent, Table & Chair Rentals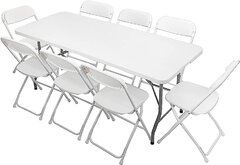 Inflatable & Yard Game Rentals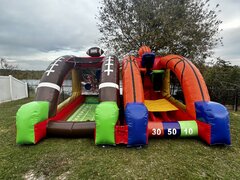 Party Packages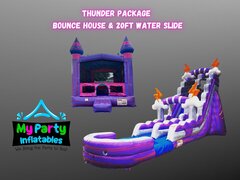 Party Add-On Rentals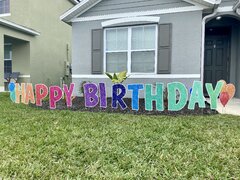 NEW Inflatables For Sale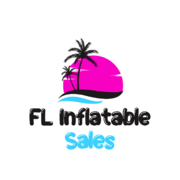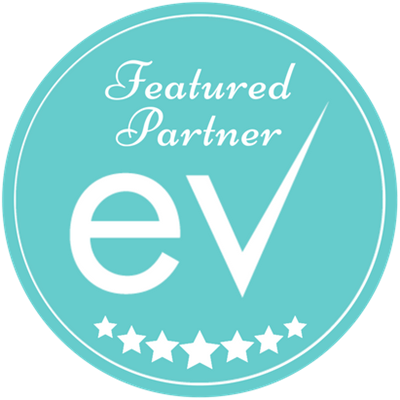 Our Party Service Area
If your project site is outside our normal service area, just let us know! We do deliver even farther out, and special accommodations can usually be made to suit your project.
NOTE: Extra fees may vary depending on how far you are outside our service area.
Explore Our Top 10 Bounce House Rental Party Themes For Lakeland Residents & Corporate Events
Top 10 Bounce House Themes For Kids' Birthday Parties
Party rentals come in all shapes and sizes. They aren't simply a one-size fits-all situation. There are many factors in planning a party especially when it deals with the one's we love. Celebrating a friend or family-member's special day shouldn't "break the bank". At My Party Inflatables, LLC we have hand picked some of our favorite party rentals and featured them below. These party rentals are a great value and can be the perfect addition to any event, large or small. Remember to pick My Party Inflatables, LLC when searching for Party Rentals in Lakeland, FL. If you need any help planning your event or would like to let us know some special details regarding your event, please feel free to give us a call at 863-225-3580 or email us by submitting the form on our contact us page.

Bounce houses are a fantastic addition to kids' birthday parties, and choosing a theme can make the experience even more exciting. Here are the top 10 bounce house themes for kids' birthday parties:
Disney Princess: Create a magical world with bounce houses featuring popular Disney princesses like Cinderella, Ariel, or Belle. Decorate with princess-themed banners, tableware, and costumes.
Superheroes: Let the kids bounce like their favorite superheroes. You can have a Marvel or DC-themed bounce house and encourage kids to come dressed as their favorite hero.
Pirates: Set sail on a bouncing adventure with a pirate-themed bounce house. Decorate with pirate flags, treasure chests, and eye patches.
Jungle Safari: Create a wild and adventurous atmosphere with a jungle-themed bounce house. Incorporate animal decorations, safari hats, and binoculars for a jungle expedition.
Under the Sea: Dive into a world of underwater fun with a mermaid or ocean-themed bounce house. Think seashells, fish, and blue and green decorations.
Outer Space: Blast off to the stars with a space-themed bounce house. Use inflatable planets, astronaut helmets, and glow-in-the-dark decorations for a cosmic experience.
Carnival: Bring the carnival to your backyard with a bounce house resembling a funhouse or a circus tent. Popcorn machines, cotton candy, and carnival games can complete the theme.
Dinosaurs: Kids love dinosaurs, so why not have a dino-themed bounce house? Set up dinosaur cutouts and educational displays about these prehistoric creatures.
Sports: For little athletes, a sports-themed bounce house featuring basketball, soccer, or baseball can be a slam dunk. Decorate with sports equipment and jerseys.
Frozen Winter Wonderland: Create a winter wonderland with a Frozen-themed bounce house. Use snowflake decorations, icicle lights, and invite Elsa and Olaf to make appearances.
Remember to match the decorations, party favors, and games with your chosen theme to create a cohesive and immersive experience for the kids at the birthday party.
Frequently Asked Questions About Bounce House Rentals In Lakeland, FL & Surrounding Areas
Q.
What type of party rentals do you guys offer?
A.
We offer a wide range of options, including bounce houses, water slides, obstacle courses, inflatable yard games, foam parties, iPad photo booth rentals, tents, tables & chair rentals & more! Whether you're planning a birthday party, a family gathering, or any special event, we have the perfect inflatables and party rental equipment to make it a memorable experience for everyone involved.
Q.
When will the bounce house be delivered?
A.
We arrive early to set up so you get the entire rental time to play. ​Generally we arrive 1-4 hours before the rental time begins & ends. If we have a lot of rentals that day, we may need to set up as early as 4 hours in advance. If this is the case, we will reach before to confirm that someone will be at the party location. Pick ups are also 1-4 hours after your party ends, so please be patient as we will be out to pick up the equipment after your event.
Q.
Where Can A Bounce House Be Set Up?
A.
Bounce houses ideally need to be set up on a flat grassy surface. Rocks, stones, and sharp edges must be cleared out before placing a bounce house on a surface. They can also be set up on cement and in large indoor areas.
What Is A Foam Party?
Step into a world of interactive and exhilarating entertainment with our top-tier Foam Party Rentals, extending their excitement to Lakeland, Mulberry, Bartow, and Plant City, FL! Imagine an ambiance alive with music, laughter, and voluminous clouds of foam that inject an electrifying twist into any event. Our team of experts takes care of every detail, ensuring a seamless and unforgettable experience for both you and your cherished guests.
Whether it's a lively birthday celebration, an engaging school event, or a community-wide festival, our foam parties transcend conventional entertainment. We're not just delivering foam; we're crafting an immersive experience that bridges generations. Our premium-quality foam is skin-friendly and easy to clean, creating a safe environment for all to enjoy. Dance, play, and celebrate amidst the frothy wonder as your event transforms into an extraordinary adventure that sparks laughter and camaraderie.
Your Party & Event Rental Pros
We service all Polk County... Whether you're in Lakeland, Mulberry, Bartow, Plant City, Lithia, Fort Meade, FL or any of the other surrounding areas, we're here to help make your event a success. With a huge selection of over 20x exciting big water slides & fun bounce house rentals! Our family owned & operated business is proudly based in Lakeland, FL. We are dedicated to delivering clean & safe party rentals. All of our units are professionally maintained so that you can rest assured that everything will go smoothly.
Clean, Sanitized & Certified Inflatable Rentals: Safety and sanitization are our utmost priorities. We understand that cleanliness and germ-free surfaces are non-negotiable when it comes to your event. That's why all our bounce house rentals are rigorously cleaned, sanitized, and meticulously inspected before and after every rental.

We take "sanitize" seriously, ensuring that you and your guests can enjoy your event with complete peace of mind. Our commitment to safety goes beyond cleanliness. We're proud to mention that all our inflatables are certified by registered engineers, meeting or even exceeding the ASTM safety standards. In an industry where general liability premiums are soaring, we take pride in our impeccable safety record in the Lakeland market. Your safety is our priority.
Your Trusted Partner For Memorable Events: At My Party Inflatables, LLC, we've always adhered to conscientious principles in everything we do. We hold a deep appreciation for people, safety, and enduring partnerships. Our dedication to these values shines through in every aspect of our business, making us a trustworthy choice for your party rental needs.

While price is an important factor in choosing a party equipment rental company, we offer more than just competitive pricing. Our goal has always been to provide you with an easy, hassle-free, and completely awesome party or event rental experience. We believe that every event is unique, and we're here to help you create lasting memories in Central Florida.
Local Expertise: Lakeland, Our Beloved Home: As a family-owned and operated local party rental business based in Lakeland, FL, we take immense pride in our community and our dedication to customer service. Our laser focus on customer satisfaction drives us to go above and beyond in making your party planning journey as seamless as possible. Our commitment to the community and safety is unwavering.

This is why we offer high-quality, commercial-grade inflatables in Lakeland and the surrounding areas. Our equipment is always in top-notch condition, cleaned, and sanitized to perfection. We ensure that our rental equipment is fully inspected and fully insured to meet or exceed the standards set by the State of Florida, giving you complete peace of mind.
Diverse Party Rental Selection: At My Party Inflatables, LLC, we take pride in offering a vast selection of party rentals to cater to a wide range of events. Whether it's a backyard gathering, a school festival, a birthday party, a church event, a community gathering, a carnival, a high school or college graduation party, a corporate event, a team-building exercise, or an HOA event, we've got you covered.
Our Diverse Party Rental Options Include:
Bounce Houses: Also known as moonwalks, bouncers, bouncy castles, jumpers, and more. These inflatable marvels add an element of magic to any event.

Water Slides: Beat the Florida heat with thrilling water slides, available in various sizes to suit your event's needs.

Obstacle Courses: Challenge your guests with our inflatable obstacle courses, perfect for team building and friendly competition.

Foam Parties: Dive into a sea of foam for a unique and unforgettable experience.

Tents: Provide shelter and create a comfortable atmosphere with our tent rentals.

Table and Chair Rentals: Ensure your guests have a place to relax and enjoy the festivities with our table and chair rentals.

Inflatable Games: From interactive games to giant inflatables, we offer entertainment options for all ages.

Party Speakers: Keep the party going with our high-quality party speakers.

Toddler Inflatable Options: Even the little ones can join in on the fun with our toddler-friendly inflatables.
With our extensive selection, your event planning is a breeze, and the possibilities are endless.
Your Event, Our Event: Event Professionals At Your Service: Whether you're organizing a small, intimate gathering or a large-scale event, we treat your party rental as our own. Our professional precision ensures that your event setup maximizes the fun and enjoyment for your guests. Our friendly staff is dedicated to assisting you in planning your party rental, and our state-of-the-art booking platform makes reserving your rentals a seamless experience.
Family Time & Fun Party Rentals: In a world where quality family time is more important than ever, we understand the significance of providing entertainment during these events. Whether it's a big adult water slide or an obstacle course rental, or perhaps a giant inflatable slide combo bouncer, we're here to make your family gatherings and celebrations truly special.
Lakeland's Best Bounce House & Water Slide Rentals: When it comes to bounce house rentals in Lakeland, you've come to the right place. Our selection of top-quality, affordable inflatable bounce houses is unbeatable. Whether you need a bounce house rental for your child's birthday party or a giant obstacle course for your next corporate event, we have precisely what you're looking for. Our friendly and professional staff ensures that all our bounce houses are delivered and set up on time, providing service all over Lakeland, Mulberry, Bartow, Plant City, Lithia, and Fort Meade, FL.
New Fresh & Exciting Water Slides For Rent: We're proud to be a part of the largest group of party rental experts in the industry. This affiliation allows us to keep our inventory and business fresh and exciting. We stay up-to-date with the latest and greatest designs, themes, and trends to offer you the best bounce houses in the industry.
Affordable Fun with High-Quality Inflatable Rentals: While we don't offer Cheap Bounce House Rentals, we do provide the best line of affordable bounce house rentals in Lakeland and the surrounding areas. Our equipment is crafted from high-quality, lead-free, commercial materials designed to withstand the energetic play of kids for years to come. We maintain stringent standards and regularly inspect our equipment to ensure it's always ready for your party.
Easy Booking & Contactless Delivery: We've simplified the booking process by partnering with the best rental software platform on the market. This partnership ensures an easy and efficient way to book and track your rental, all with our contactless delivery and ordering process. Just select your desired date, and our system will display the available party equipment. If you need your rental for an extended period or are planning a large event, don't hesitate to reach.
What Sets My Party Inflatables Apart
At My Party Inflatables, LLC, our commitment to excellence goes beyond the extensive inventory we offer. In this section, we'll explore what truly sets us apart and why we've earned the reputation as the leading party rental equipment provider in Lakeland, FL.
Exceptional Customer Service: When you choose My Party Inflatables, you're not just renting equipment; you're gaining a partner dedicated to ensuring your event is a resounding success. Our team of experienced professionals is passionate about what they do, and we're always ready to go the extra mile to meet your specific needs.
From helping you choose the perfect inflatables for your child's birthday party to providing expert advice on tent layouts for your wedding, our customer service is second to none. We're here to answer your questions, offer recommendations, and provide support every step of the way.
Safety First: Safety is our top priority at My Party Inflatables. We understand the importance of keeping your guests, especially children, safe during your event. That's why all our inflatables are regularly inspected and maintained to ensure they meet the highest safety standards.
Our team takes great care in setting up and securing inflatables to prevent accidents. You can rest assured that when you rent from us, you're getting equipment that not only delivers fun but also provides peace of mind.
Competitive Pricing: We believe that top-quality party equipment should be accessible to everyone. My Party Inflatables offers competitive pricing without compromising on the quality of our products and services. We understand that budget constraints can be a concern, and we work with you to find solutions that fit your needs without breaking the bank.
Flexibility and Customization: No two events are the same, and we understand the importance of customization. Whether you have a specific theme, color scheme, or unique request for your event, we're here to accommodate your vision. Our team can help you tailor your rental choices to match your event's style and atmosphere.
Testimonials from Satisfied Customers: Don't just take our word for it; our satisfied customers speak for themselves. We've had the privilege of being a part of countless events in Lakeland, FL, and the surrounding areas, and our customers have consistently praised our services. Here are just a few testimonials from happy clients:
"My Party Inflatables made my child's birthday party a huge hit! The bounce house was clean, and the staff was incredibly helpful." – Sarah D.

"The foam party we hosted with My Party Inflatables was the talk of the neighborhood for weeks! It was an unforgettable experience, and the equipment worked flawlessly." – Mike T.

"I can't thank My Party Inflatables enough for making our wedding day perfect. Their tents and seating arrangements transformed our outdoor venue into a dream come true." – Emily S.
Conclusion: My Party Inflatables, LLC isn't just a rental company; we're your partner in creating memories that last a lifetime. With exceptional customer service, a commitment to safety, competitive pricing, flexibility, and a long list of satisfied customers, we've earned our place as the leading party rental equipment provider in Lakeland, FL.
When you choose us for your event, you're choosing a team dedicated to ensuring your special day goes off without a hitch. Visit MyPartyInflatables.com to learn more about our offerings and how we can help make your event a success.
Stay tuned for Part 2 of this post, where we'll provide valuable tips and insights into planning the perfect party or event in Lakeland, FL, and how My Party Inflatables can be your ultimate resource.

Website: https://www.MyPartyInflatables.com
Facebook: https://www.facebook.com/MyPartyInflatables
Google Business Profile: https://maps.app.goo.gl/JbXm77oJtF79rd1c7
My Party Inflatables Blog: https://mypartyinflatables.wordpress.com/